3 Easy Steps
Answer the questions
This is important to match you with our licensed therapists.
Select your therapist
Select on of our licensed therapists based on their expertise
Book the free session & start soon
Don't wait for the waiting list and reach to the therapist immediately by free session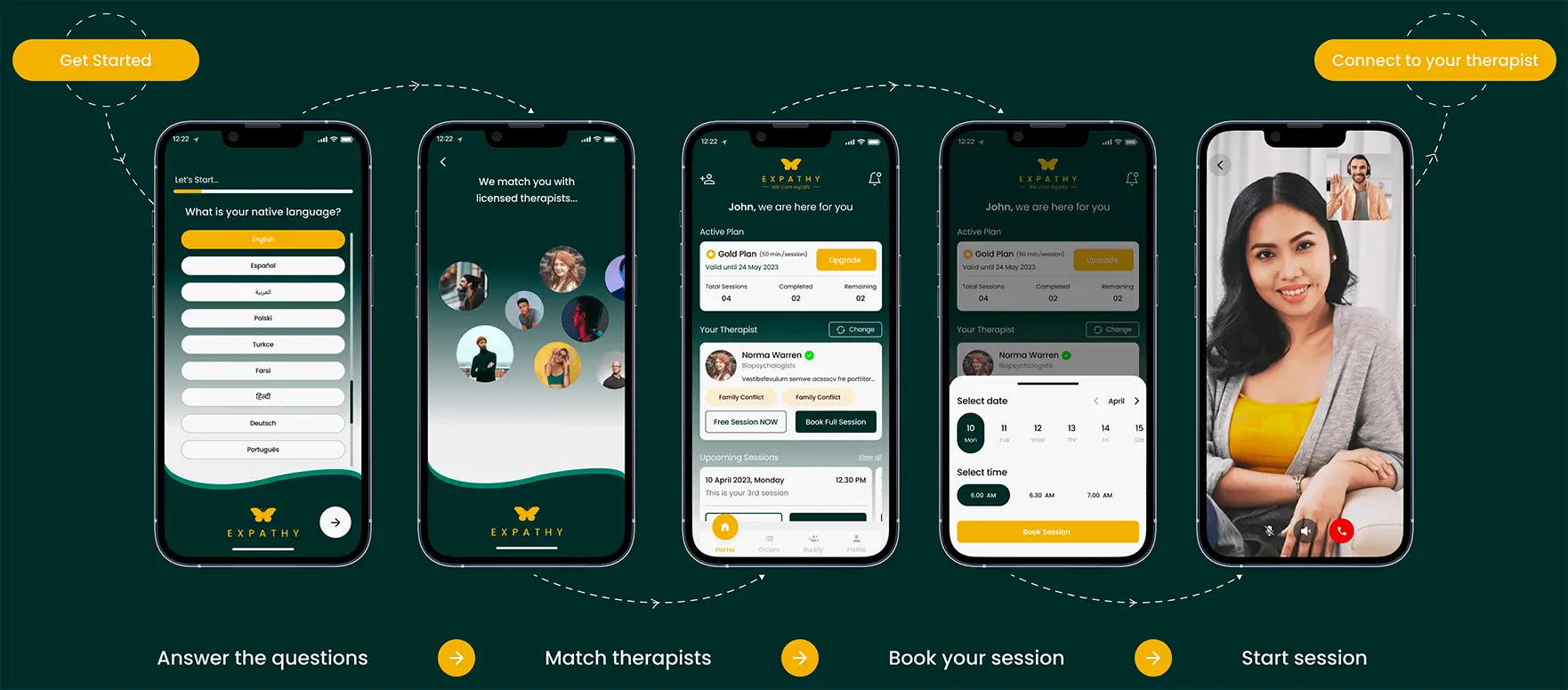 Why Choose Us
Your mental condition is MORE important than your physical condition.
Get your free first session on Expathy. Download now!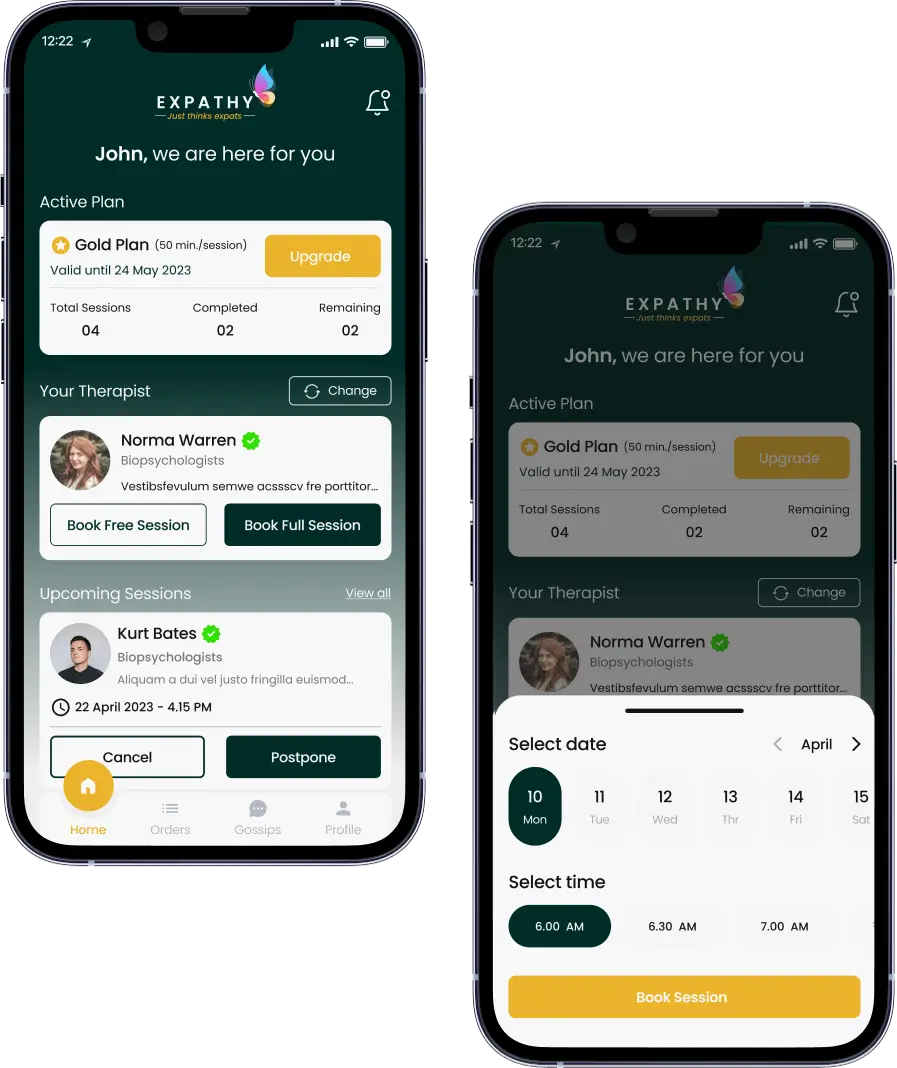 Download
# Book Free Session
Don't wait any longer to start feeling better - book your free session now and experience the benefits of online therapy for yourself. Take the first step towards improving your mental well-being and book a free session with one of our licensed therapists today. Our dedicated team is here to provide you with the support you need, wherever and whenever you need it.
Testimonial
What Say Our Clients!
"Expathy changed my life! The convenience of accessing licensed psychologists based on my native language and cultural background is a game-changer. No more waiting lists or limited options. They truly understand and cater to the needs of international expats like me. Highly recommended! Affordable Online Expat Therapy Services"
"Expathy is a lifeline for expats in need of mental health support. The ease of booking sessions, the professionalism of the psychologists, and the confidentiality guarantee have given me the confidence to embark on my healing journey. With Expathy, I feel heard, understood, and empowered. Don't hesitate to give them a try! Online Psychologist Therapy & Counselling For Expats"
"Finally, a mental health platform that gets it right! Expathy's 24/7 accessibility and affordable packages make prioritizing my well-being effortless. The personalized matching with psychologists who understand my language and cultural nuances has made a world of difference. Thank you, Expathy, for making mental health support truly accessible and effective! Expat Psychologist – Mental Health & Online Therapy"
Psychologist Counseling in Native Language
In the complex journey of mental health, effective communication between a therapist and their client is paramount. For international expats living in foreign countries, this connection can be particularly challenging due to language barriers and cultural differences. This is where the concept of psychologist counseling in one's native language emerges as a vital lifeline.